some old shit i found while cleaning my room
these first things is from a batch of generic, unsolicited fliers i made for a band Jeeves was in, called
I Am The Resurrection.
I believe they disbanded by the time i was finished with these
1998?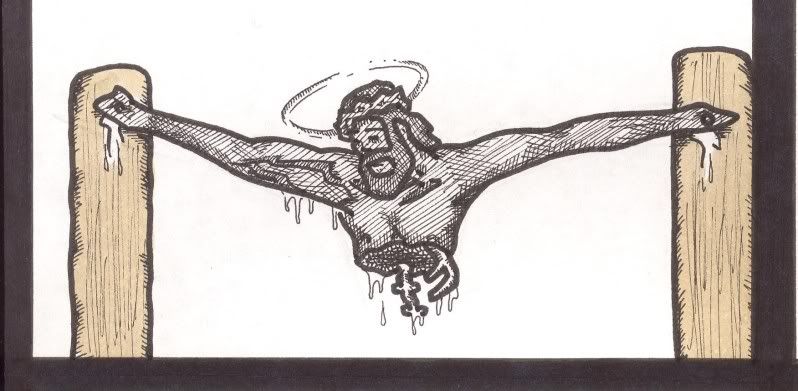 they "grey rainbow" i later adopted for my band with The Baby Skins,
The Tri-Lambs,
although i hadn't realised that until these fliers were unearthed...
These next two i drew while in a hospital waiting room with Angela and Crystal
2004?
the "pirouette" quote is a rap lyric by Uncle Bob Grasseler, and the "superjesus" bit is from the chorus of that same rap, created by A. Degen, Uncle Bob, JayLa and Sasha F.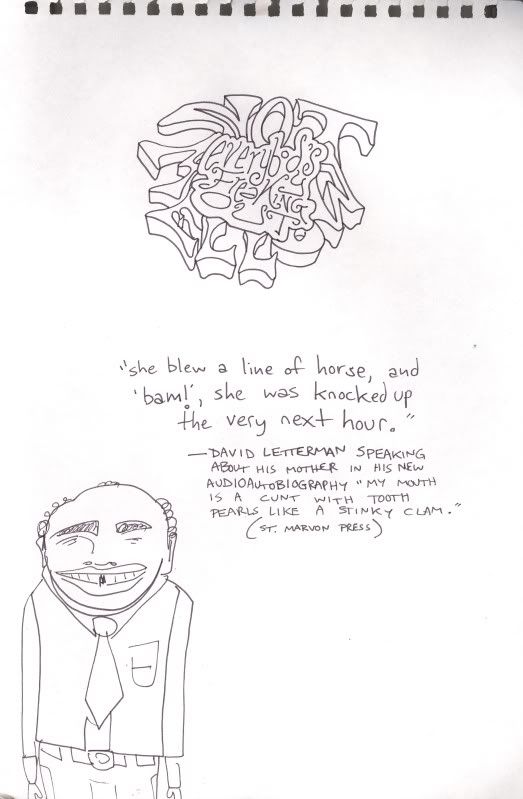 here's from a Soulflow colouring book (circa 2001?), i'm assuming the photo of Jeffrey Lewis is by jen.knee, i coloured it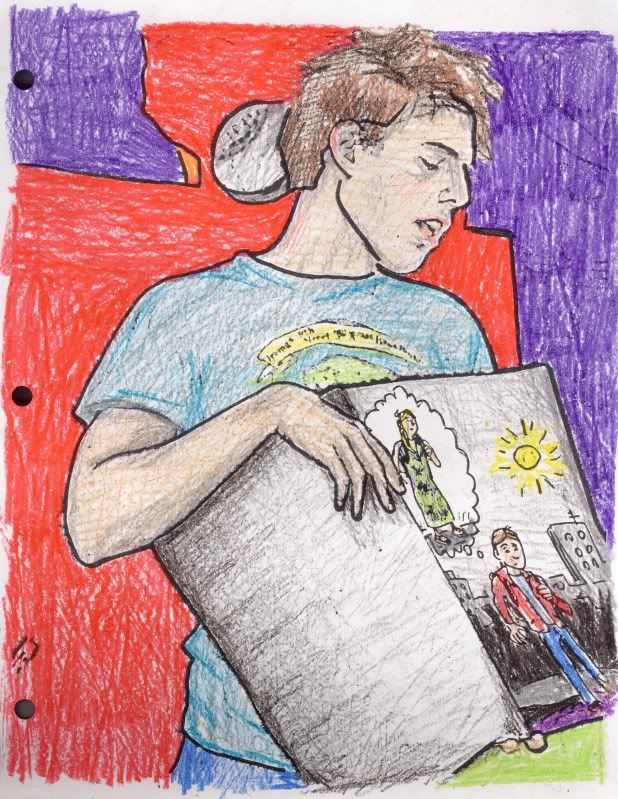 flier for an ill-fated Double Deuce show opening for Bitch and Animal @ Knitting Factory in Manhattan (2002?)
Bitch was really nice to us, tho. B & A played real good, too.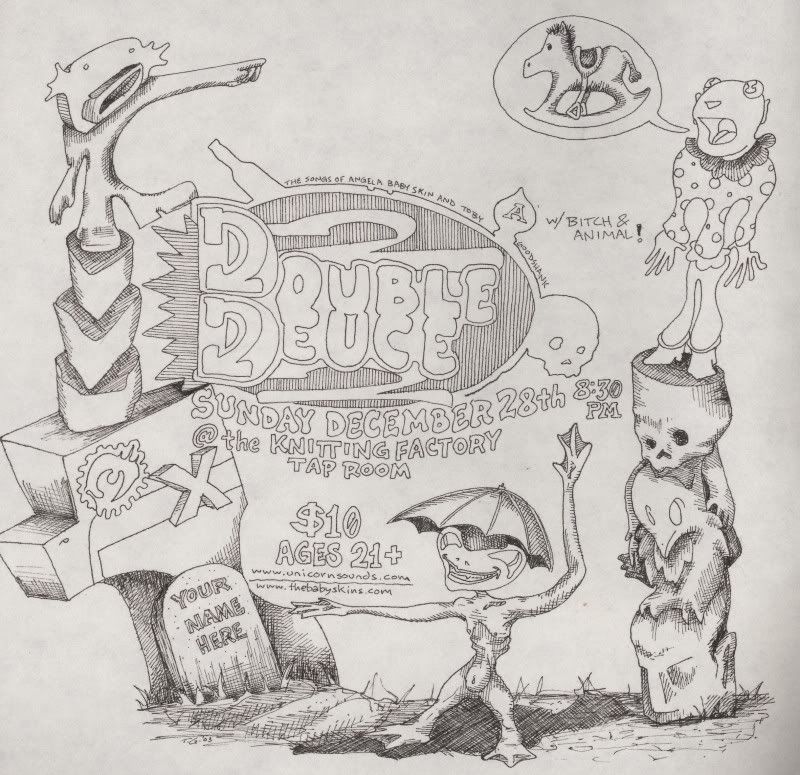 here's two rando's: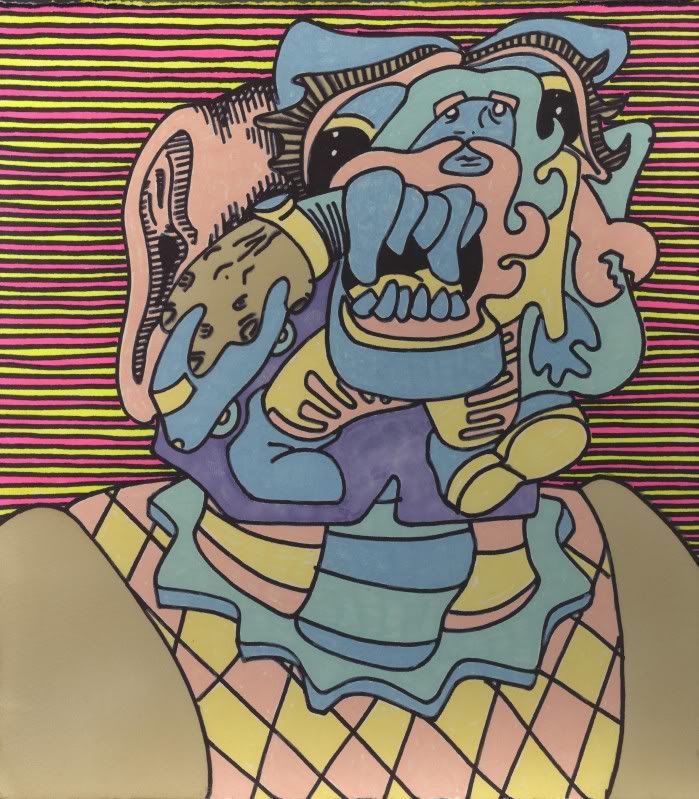 and lastly, contour line drawing of G. Lucas Crane, coloured after the fact