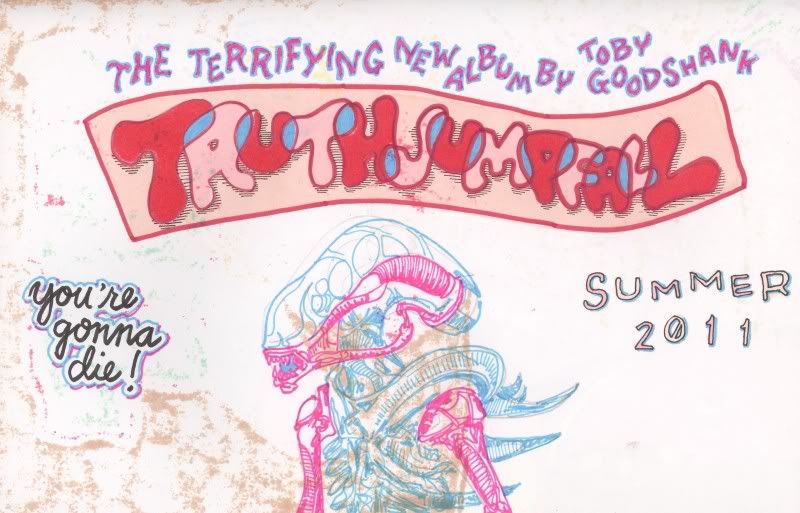 8 new songs.
If you happen to be the head honcho of record label-esque entity and you like what I do,
feel free 2 let me know! I am tour-ready/completely sane.
Otherwise, I plan to self-release the album this summer via http://tobygoodshank.bandcamp.com
Featuring Jack Dishel, Steven Mertens, Julie LaMendola, Bryan Copeland,
and me,
TG.
Thanks, y'all.