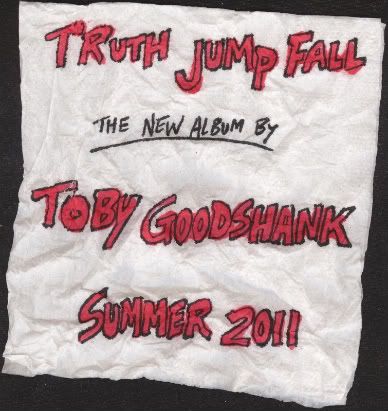 8 new songs from the man who brought you
Track 1
from
Untitled.
If you are a record label-esque entity and you think I'm hot shit,
then by all means,
hit me up! I am tour-ready/seaworthy.
Otherwise, I plan to self-release the album this summer via http://tobygoodshank.bandcamp.com
Featuring Jack Dishel, Steven Mertens, Julie LaMendola, Bryan Copeland,
and me,
Toby Motherfucking Goodshank.
Thank you for your time.